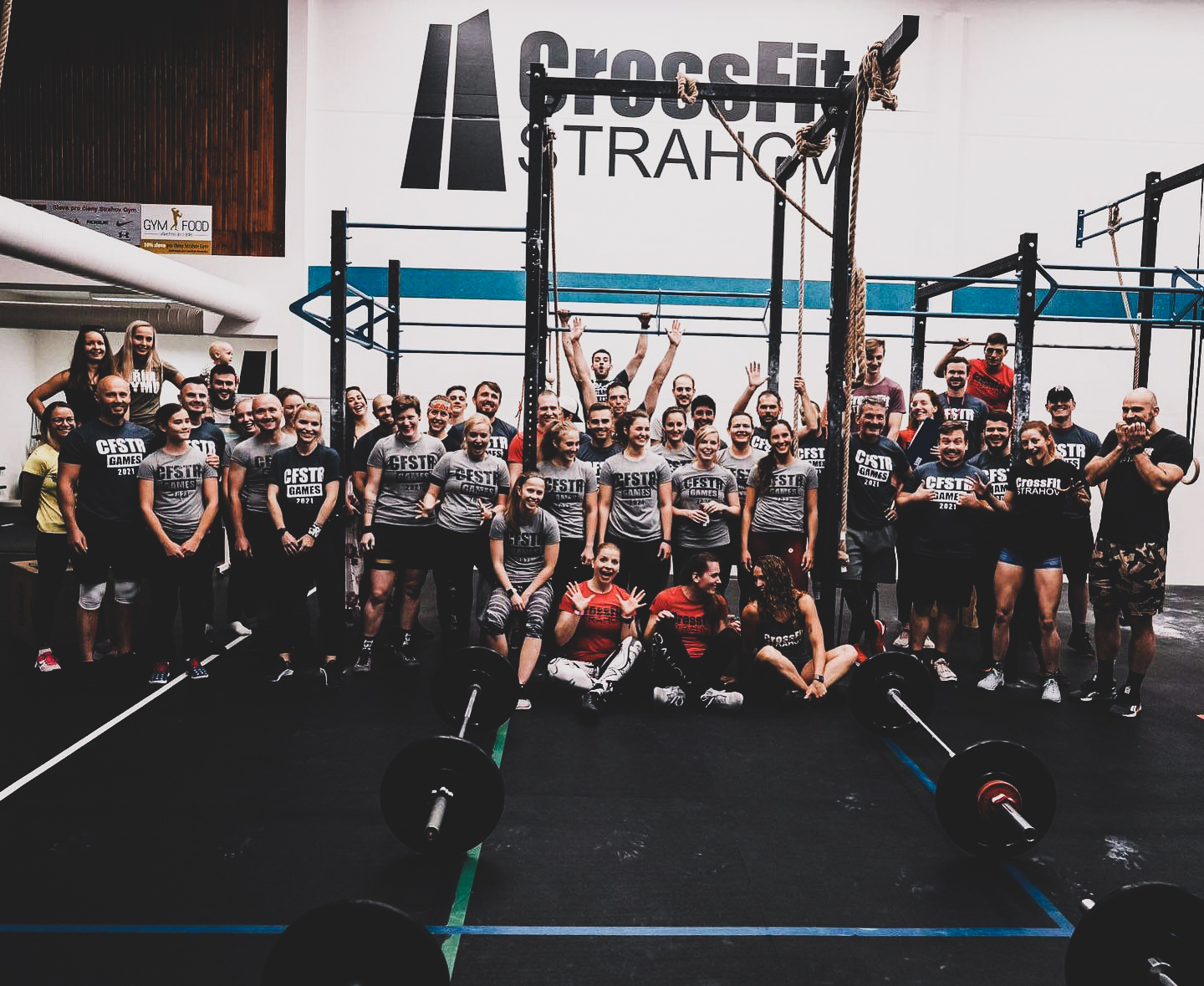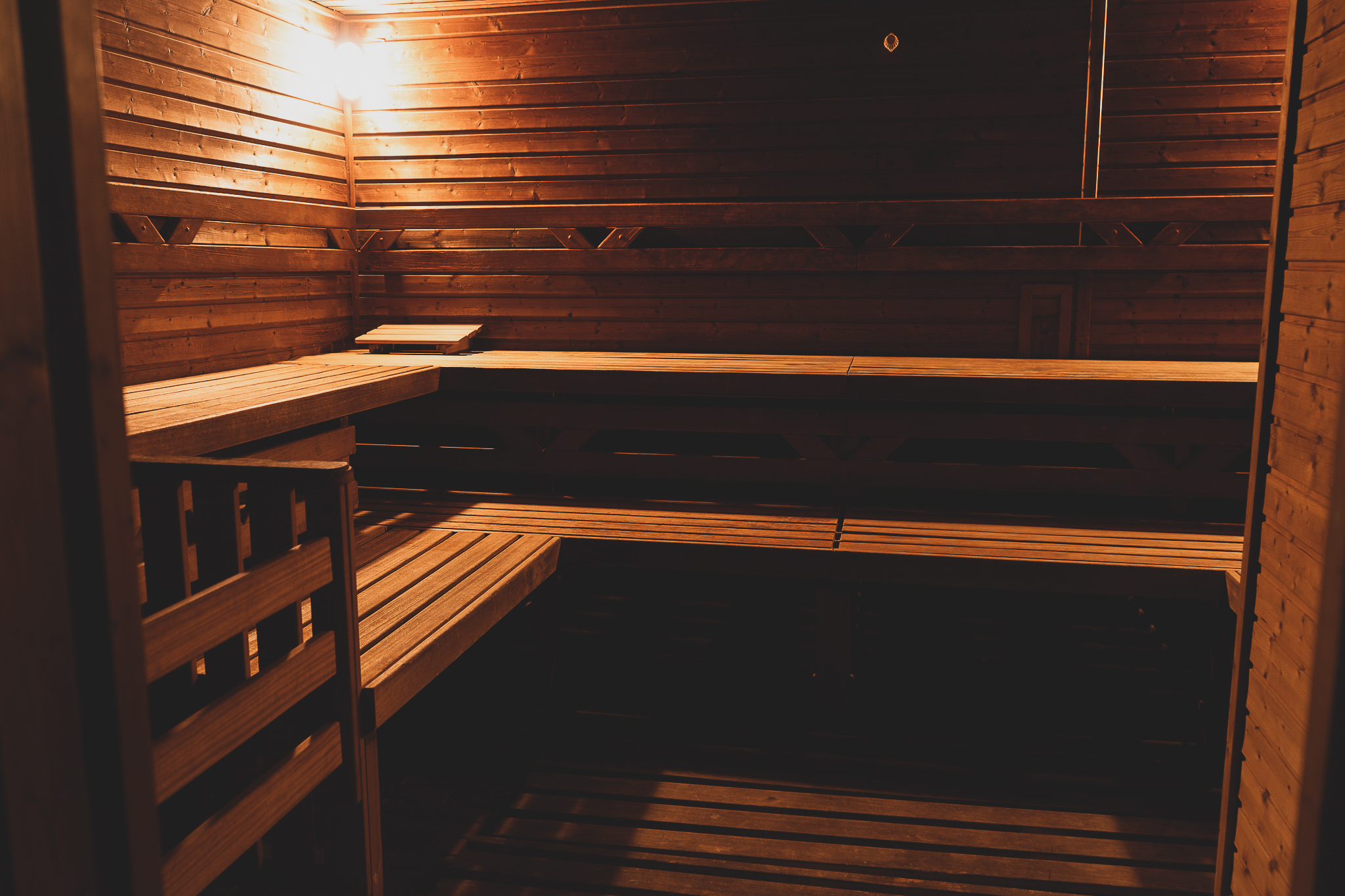 CrossFit kurz pro začínající
Take this course before joining our group classes.
Sauna
Recover and enjoy our finnish sauna for up to 8 person.
Our lessons are led mostly in Czech language, but our coaches speaks English as well and can explain the training in English. We have plenty of foreigners as our members :).
  Individual lessons and individual beginners course can be led in English if asked.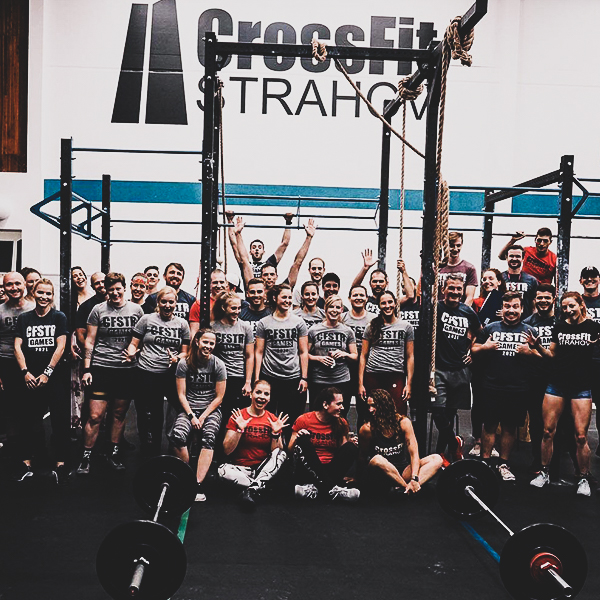 CrossFit
CrossFit is constantly varied functional movements performed at relative high intensity. You can use the functional strenth taht you gain on gym in real life situations. Lifting something off the ground, lifting it overhead, jumping, climbing, squating, etc. The coach is there to watch your technique and give you advice how to improve it.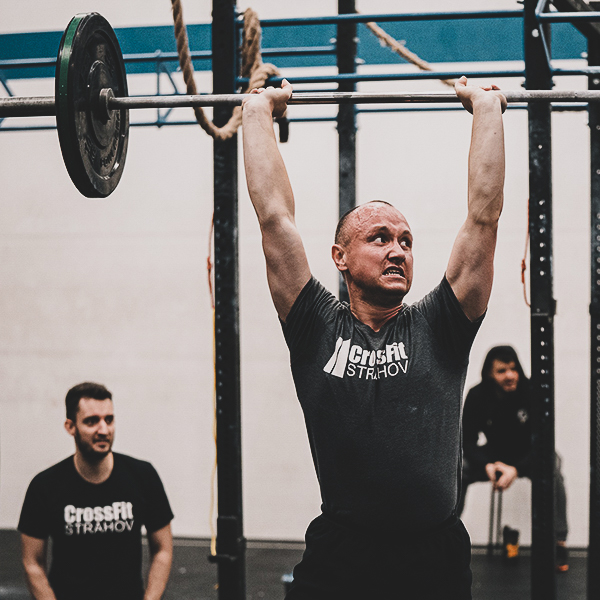 Weightlifting
Olympic weightlifting lessons (clean & jerk, snatch). Not just the heavy beam, but also the technique, drills and mobility required to lift the Olympic beam overhead. The best way to build explosiveness and coordination.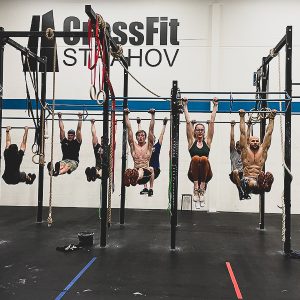 Gymnastics (for CF)
Exercises with your own body weight. On the trapeze, on the rings, upside down, on one leg. Here you will meet variants of push-ups, push-ups, kipping, standing and walking. You also train the center of the body.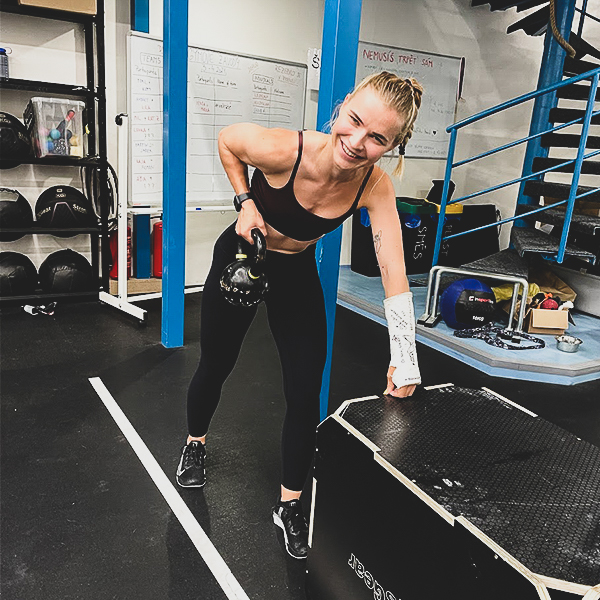 Bodybuilding
Lower weights, more reps, smaller muscle groups and bench. We don't have machines, so we make them ourselves.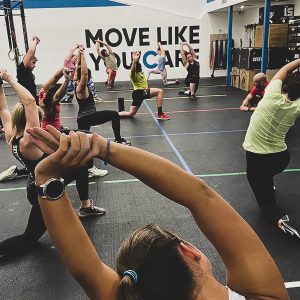 Mobility
Exercise focused not only on increasing the range of movement, but especially on its correct and healthy execution.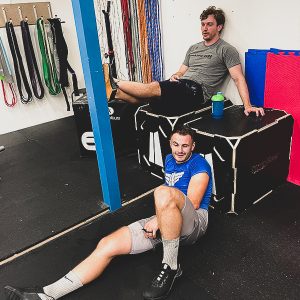 Individual training
We will find a way to start exercising for everyone. Whether you're fit or not, it doesn't matter. Everyone starts somehow and nobody will laugh at you here. On the contrary, we will help you build a love for movement. For life 🙂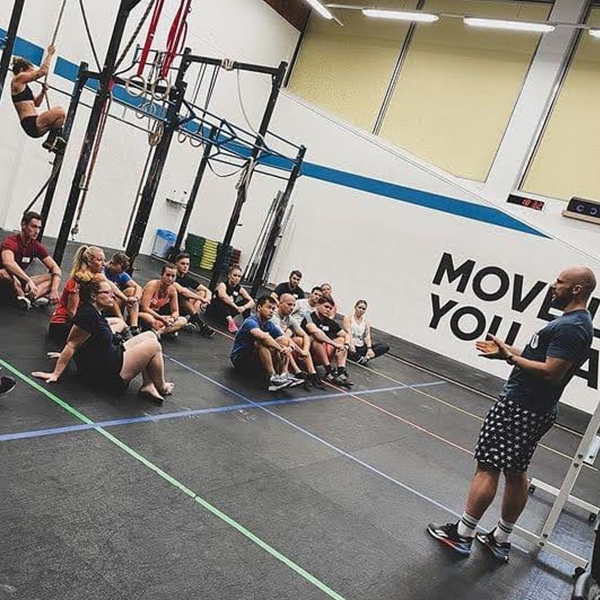 Beginners course
A course for anyone who hasn't done CrossFit yet. In 6 lessons, we will teach you the basics of exercise techniques. Attending CrossFit lessons is not possible without a course.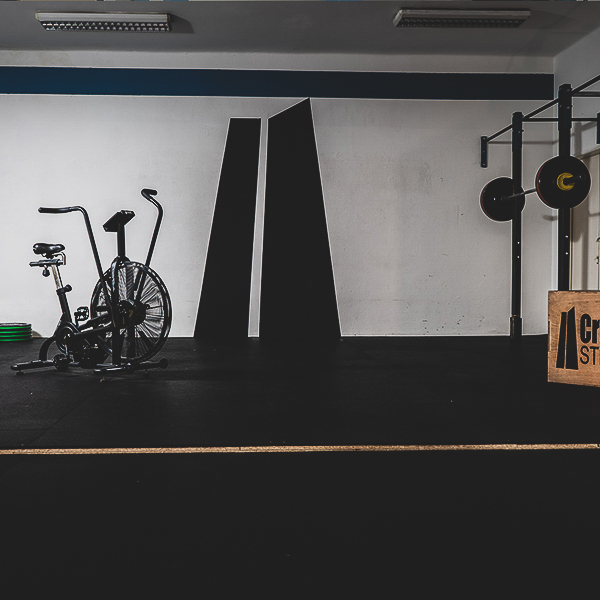 Open gym
Entrance to the gym without a trainer. Time to practice yours. We do have a limited capacity for the open gym according to the reservation system, but it takes place in a reserved area, so book it. you will enjoy it to the fullest.